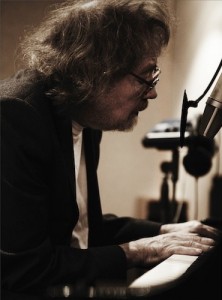 Wilco, the great American band, doesn't need trumpets as much as Bill Fay, the great English singer-songwriter, does. And so here is a very fine Jeff Tweedy/Jay Bennett tune that he sings. Enjoy both versions.
https://www.youtube.com/watch?v=efq95Pfqt5U
_________________
OK. OK. You were just about to insist. Here's Wilco playing "Impossible Germany" live, with Nels Cline on stunning guitar. 4 guitars. Primus inter pares.
https://www.youtube.com/watch?v=7I79m7_kAnA